Di Marzio vs Benzema: What's going on?
ad1
Karim Benzema has come out and called Di Marzio, a highly reliable transfer specialist, a liar. The Real Madrid forward took to Instagram and posted a story [image below] and said, "It's you who should change his job #Liar".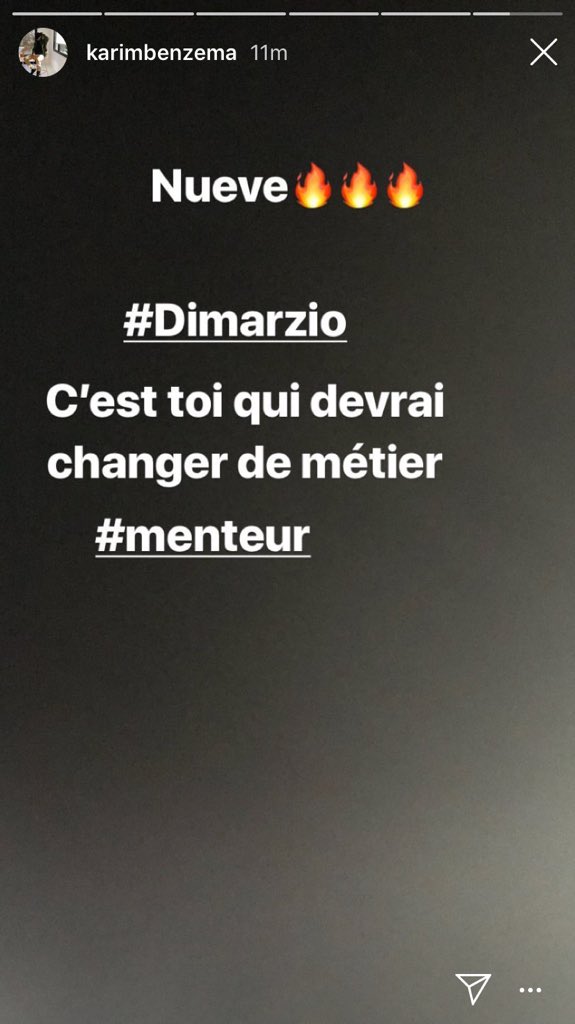 ad2
So, the question is, what's going on? Why is Benzema so angry with a transfer rumour – isn't it normal these days for even fake rumours to be going around?
Well, here's how it all started. Di Marzio brought out an 'exclusive news' last night and claimed that AC Milan were in talks with Benzema. He reported that the French forward had spoken with the management as well as the manager, Gennaro Gattuso.
The news was shared on Twitter by a French account @ActuFoot_ and Benzema's agent replied: "🤣🤣🤣".
ad1
Things did not end there. Di Marzio was questioned by a random 'fan' if the info was actually true or not. The Sky Italia journalist confirmed that his info was 100% true and that the forward was indeed in talks with Milan.
When another fan questioned Di Marzio again, he lost his cool and said:
The translation of the tweet: "He can laugh as much as he wants… Maybe he won't laugh if and when the player changes [his] agent. And when he finds out that Benzema made other intermediaries talk to Milan and he spoke to Gattuso himself. I won't laugh… [I'm] telling you what I've verified."
The personal attack on his agent is was 'triggered' Benzema to come out and defend his entourage.
ad2
Interesting now, another Italian journalist has joined in and tweeted:
Alfredo Pedulla is a Chelsea fans' favourite right now. He has been on the Sarri and Jorginho links and also been closely following the developments around Golovin and others.